Events Calendar
December 2019

| S | M | T | W | T | F | S |
| --- | --- | --- | --- | --- | --- | --- |
| 1 | 2 | 3 | 4 | 5 | 6 | 7 |
| 8 | 9 | 10 | 11 | 12 | 13 | 14 |
| 15 | 16 | 17 | 18 | 19 | 20 | 21 |
| 22 | 23 | 24 | 25 | 26 | 27 | 28 |
| 29 | 30 | 31 | | | | |
January 2020

| S | M | T | W | T | F | S |
| --- | --- | --- | --- | --- | --- | --- |
| | | | 1 | 2 | 3 | 4 |
| 5 | 6 | 7 | 8 | 9 | 10 | 11 |
| 12 | 13 | 14 | 15 | 16 | 17 | 18 |
| 19 | 20 | 21 | 22 | 23 | 24 | 25 |
| 26 | 27 | 28 | 29 | 30 | 31 | |
February 2020

| S | M | T | W | T | F | S |
| --- | --- | --- | --- | --- | --- | --- |
| | | | | | | 1 |
| 2 | 3 | 4 | 5 | 6 | 7 | 8 |
| 9 | 10 | 11 | 12 | 13 | 14 | 15 |
| 16 | 17 | 18 | 19 | 20 | 21 | 22 |
| 23 | 24 | 25 | 26 | 27 | 28 | 29 |
March 2020

| S | M | T | W | T | F | S |
| --- | --- | --- | --- | --- | --- | --- |
| 1 | 2 | 3 | 4 | 5 | 6 | 7 |
| 8 | 9 | 10 | 11 | 12 | 13 | 14 |
| 15 | 16 | 17 | 18 | 19 | 20 | 21 |
| 22 | 23 | 24 | 25 | 26 | 27 | 28 |
| 29 | 30 | 31 | | | | |
April 2020

| S | M | T | W | T | F | S |
| --- | --- | --- | --- | --- | --- | --- |
| | | | 1 | 2 | 3 | 4 |
| 5 | 6 | 7 | 8 | 9 | 10 | 11 |
| 12 | 13 | 14 | 15 | 16 | 17 | 18 |
| 19 | 20 | 21 | 22 | 23 | 24 | 25 |
| 26 | 27 | 28 | 29 | 30 | | |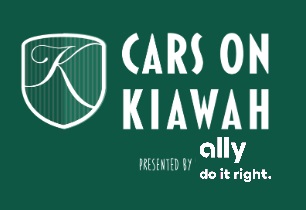 Location
Ocean Park, Kiawah Island, SC, USA
Date
April 18, 2020
The 5th annual Cars on Kiawah will be held April 18th, 2020 on Kiawah Island, SC.

This event showcases the history and evolution of the automobile in beautiful Ocean Park at the entrance to the famed Ocean Course, home of the 2021 PGA Championship. Cars are displayed by country of origin throughout the park along with interesting vendors and special displays. This fun family show draws a wonderful mix of automotive history from throughout the southeast.

Registration opens in fall of 2019 and updates can be found at website link above.
2 Members Attending this event ↵
Want to add yourself to the list of attendees?
Please Sign In — or Register a new account (it's free!)
event/2160
Location
Transfer Beach, Ladysmith, BC, Canada
Date
July 12, 2020
20th Anniversary celebration! Brits On The Beach is the Central Island Branch's (Old English Car Club) premier event of the year. In 2019 we had over 215 British cars, trucks and motorcycles participating from all over BC and beyond.

This annual event is a feast for the eyes, you just never know what you'll see or who you'll meet. Have a look at our OECC Central Island website above and click on the "photo gallery" tab for past event images. Enjoy!

Hope to see you at our 20th anniversary event and by all means, bring your classic British vehicle to display! We do not take advance bookings, this is a relaxed event and you can come and go as you wish.
0 Members Attending this event ↵
No members have indicated they are attending yet...
Want to add yourself to the list of attendees?
Please Sign In — or Register a new account (it's free!)
event/2177